The PDI Team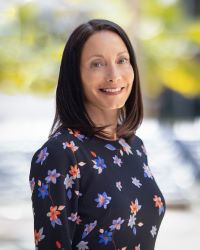 The Professional Development Institute has been in business for over 25 years and has trained more than 275,000 teachers across the globe. We provide quality and convenient online courses to K-12 teachers. PDI courses focus on the most relevant topics in education and provide practical strategies that can be implemented in the classroom immediately. Every PDI online education course is approved for post-baccalaureate (at the graduate-level) credit through the University of California San Diego (UCSD) Division of Extended Studies. UCSD is accredited by the Western Association of Schools and Colleges Senior College and University Commission (WSCUC), which is one of six regional associations that accredit public and private colleges and universities in the United States.
All PDI online courses are either developed or edited by the PDI Founder and President, Connie Ryan. Connie has a Master of Arts degree in Curriculum and Instruction as well as many years of experience as a teacher, trainer, author, and online instructor.



Meet the other talented members of the PDI team!
All of the instructors at the Professional Development Institute are highly qualified (minimum of a master's degree), experienced classroom teachers, and are trained to teach the online course content. Each instructor is an expert at communicating ideas, concepts, and instructions.